A unique research foundation
DigestScience was created by scientists and physicians with support from major agrifood and pharmaceutical companies. It is France's first charitable research foundation devoted wholly to digestive tract diseases and nutrition. This initiative has been long awaited by many patients seeking help in their fight against diseases which have low levels of public awareness.
An initiative from top scientists and physicians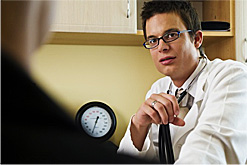 DigestScience was born of the commitment and work of a network of physicians and researchers specializing in the treatment of digestive tract diseases in general and inflammatory bowel diseases (IBDs) in particular.
The founders' scientific expertise was built up in northern France (a region which is particularly affected by these diseases) and notably at Lille University Medical Centre and the University of Lille 2 and INSERM research units working on digestive tract diseases.
These efforts have made Lille and its region one of the world's top-ranked areas for IBD research.
Support from major agrifood and pharmaceutical companies
DigestScience naturally receives funding from major pharmaceutical firms whose research is aimed at combating digestive tract diseases.
The foundation is also financed by agrifood companies seeking to develop novel diets which protect our health or even treat certain diseases.
A charitable foundation
Because it is tackling very real public health needs, DigestScience has been granted charitable status by the French government.
Funding research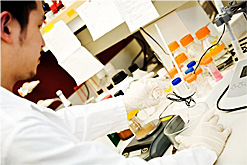 DigestScience directly funds the most innovative international research programmes in order to improve the health of patients suffering from digestive tract diseases.
It also funds research programmes dealing with diet and its links to our state of health.
Raising awareness of digestive tract diseases
Digestive tract diseases have low levels of public awareness. DigestScience's goal is to raise awareness of these pathologies, promote patients' rights and improve their status in society.