Patient-focused, world-class research
With guidance from a high-level Scientific Advisory Board, DigestScience funds ambitious, innovative research programmes on digestive tract diseases and the impact of nutrition on our state of health.
High-level research on poorly known pathologies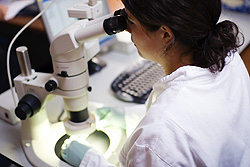 DigestScience focuses on the most advanced, innovative research themes on understanding disease mechanisms and potential treatments for what are currently poorly characterized conditions.
Focused on patients
DigestScience's Scientific Advisory Board includes both researchers and caregivers. Each research programme is judged according to its ability to translate into real clinical applications that directly benefit patients.
Nutrition: a major field of research for human healthcare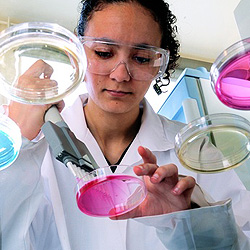 One of the goals of DigestScience-funded research is to explore the issues related to dietary impacts on health.
This research is essential for not only gaining comprehensive knowledge of the mechanisms of the major diseases which plague our society (cancer, diabetes, obesity, diseases inflammatory, etc.) but also understanding the effects of nutrition on wellness and digestive health.